FREE SHIPPING & NO SALES TAX!
THIS APPLICATION IS FOR FIRST-TIME BUYERS ONLY.
If you have purchased these products from us in the past you are already approved.
The brands listed have been restricted by the manufacturers to be purchased only by patients of
Covenant Health Products partner clinic, The Nutritionist Group.
Enroll today to gain unlimited access to our complete product catalog.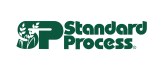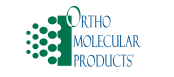 Our Medical Director will review your application.
You will receive a phone call or email with details to on how to access all brands.
Manufacturers of the brands listed have chosen to restrict online access to only those who have a documented relationship with a healthcare provider.
Why Are These Brands Restricted?
What Makes Restricted Brands Better Than Non-Restricted Brands?
The manufacturers of these products work closely with the integrative medical community to be industry leaders in quality and performance. They adhere to the highest standards of research and strict raw material guidelines.
New Buyers...Enroll for Restricted Brands

Prior to providing access to our restricted brands we must have our medical staff verify your current physician's details. Once we have this information on file, you can order online and you can also access our medical director for support to discuss any protocol questions you may have and other ways to save money on your future supplement orders through our online dispensary.
There is a $45 fee for the initial 20-30 minute consult; however, you will get that $45 back in the form of a store credit for your initial order through our online dispensary.